Hang Seng Investment Management provides clients with investment solutions with a strategic focus across Hong Kong, mainland China and the global markets.

Fixed Income
Our fixed income experts seek to deliver consistent and higher income to our clients. We are dedicated to build a stronger and customized fixed income portfolio for different institutional clients.
Our philosophy
No matter what strategies we manage - ranging from investment grade to high yield credits - we invest in quality issuers by evaluating their credit rating, leverage and earnings, as well as liquidity. At the same time we look for bonds with attractive value comparative to its peers while being cautious of the downside investment risks. These are being assessed when we conduct financial analysis and qualitative assessment. We believe they add sustainable long-term capital appreciation and income generation value to our strategies.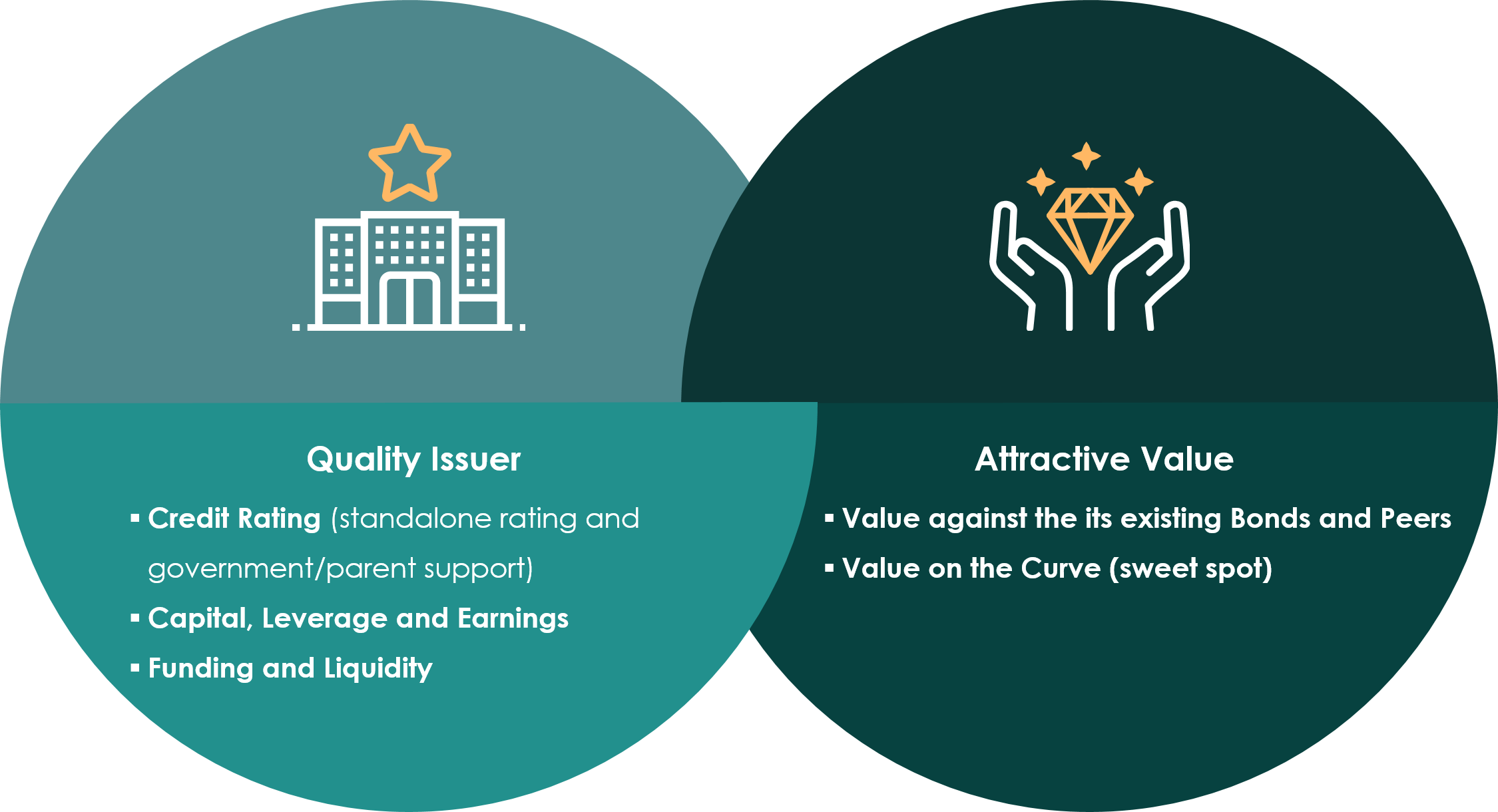 Our investment solutions
Hang Seng Investment Management stay responsive to the market to seize the best fixed income opportunities for our clients.
Equities
Our equity expertise targets to formulate tailored equity strategies into consistent risk-adjusted investment returns to our institutional clients.
Our philosophy
We embrace different investment styles – growth, value or income. What's consistent and time-proven in our investment approach is our dedicated focus on quality.
We believe quality companies add value over the long-term. We define quality as having a sustainable business model which we expect to bring superior shareholder value over mid- to long-term.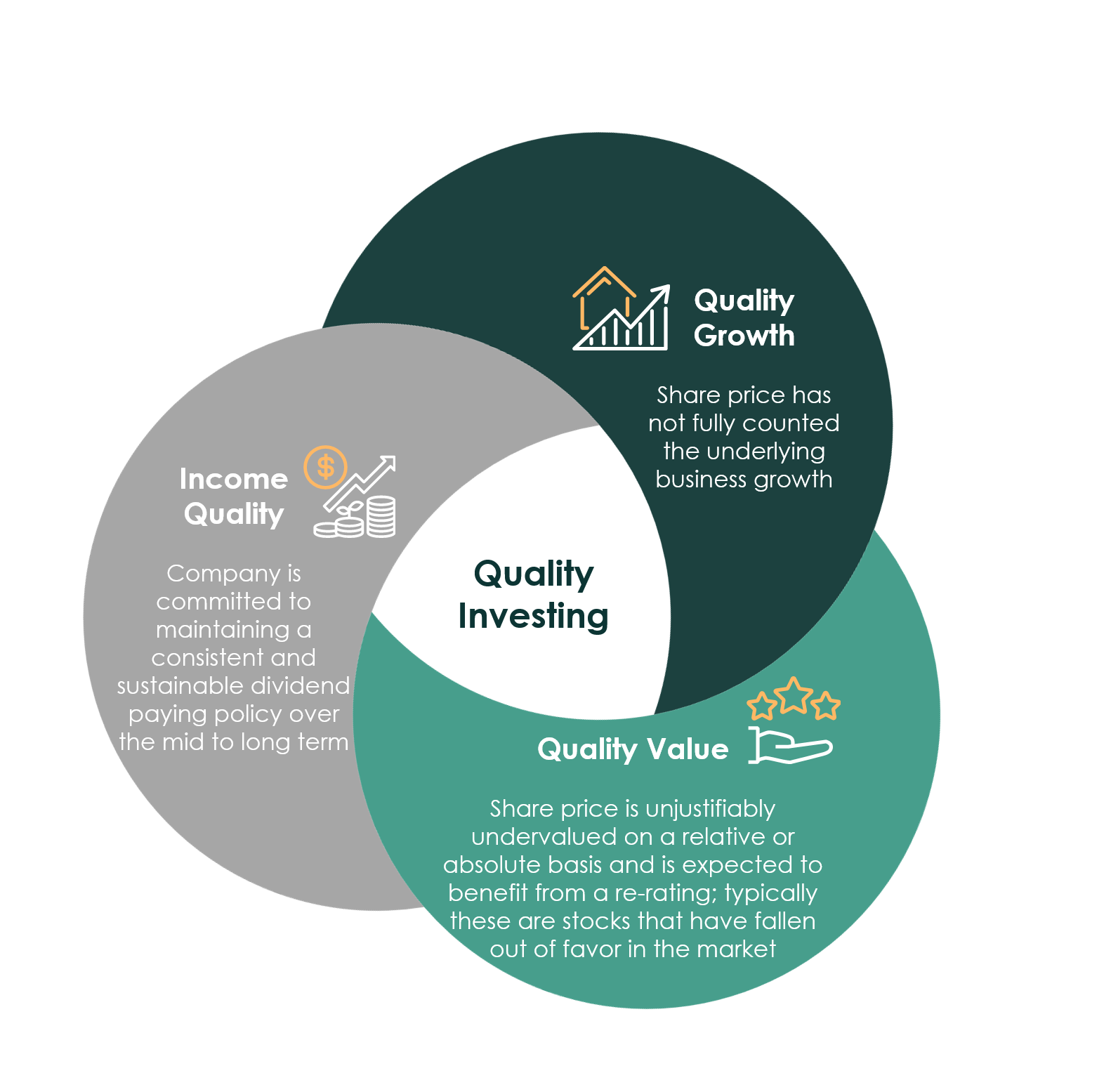 Our investment solutions
Knowing that the needs and investment objectives vary among different clients, Hang Seng Investment Management provides active equities solutions highlighting the Hong Kong, mainland China, and the global market. Our expertise extensively lies in the field of core growth and value equity investments in the regional Asian markets, in particular Hong Kong and mainland China. We also connect our institutional clients with sector-specific strategies with a broad spectrum of themes to deliver a long-term and consistent growth.
Index-based investing
As the pioneer of passive investing management in Hong Kong, Hang Seng Investment Management lead the market with exemplary multi-year track record in passive investing which enable us to tailor a wide range of index solutions to match the investment needs of various institutional clients.
Our philosophy
We aim to add value for investors from benchmark selection to close performance tracking. We take a prudent, diligent and robust approach to optimize tracking performance by minimizing tracking error and transaction costs.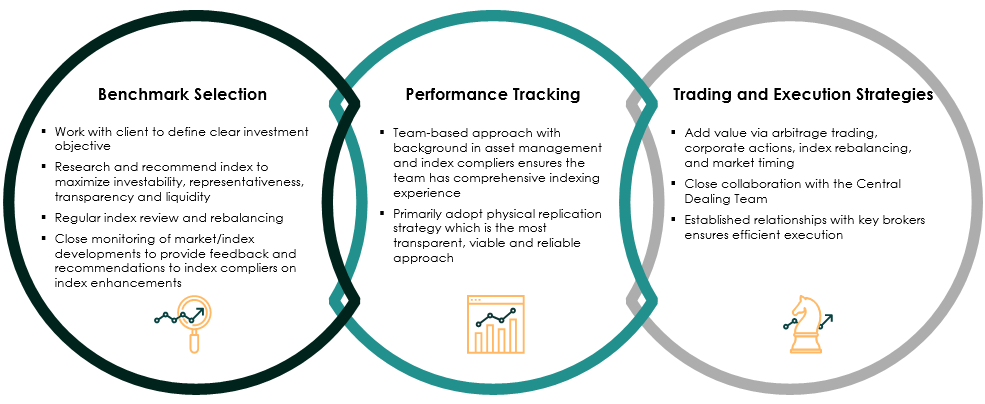 Our investment solutions
Hang Seng Investment Management has been introducing flexible approaches to passive strategies. We could offer our institutional clients with portfolio construction covering global, regional and single country indices, with an outstanding tracking record in Hong Kong and mainland China markets.
Multi-asset
Multi-asset strategies are developed to suit a range of investment objectives flexibly with of our institutional clients.
Our philosophy
We look for dynamic investment opportunities to diversify portfolios across asset classes for achieving different investment objectives – maximizing total return, growth or income. We focus on generating long-term sustainable return with appropriate levels of volatility.
Our investment solutions
Our multi-asset strategies include traditional balanced, risk targeted and income-seeking portfolios. We adopt a specialized quantitative modelling techniques which enable us to derive the most desirable instruments to be used in the portfolio. The allocation within the portfolios would be tactically rebalanced from time to time in the circumstance of a change of our institutional clients investment strategy, as well as with the deployment of the investment views from our experienced fund managers.
Disclaimer
Investment involves risk and past performance is not indicative of future performance. Please refer to the offering document for further details including the risk factors. The website has not been reviewed by SFC. Issued by Hang Seng Investment Management Limited.